Czech Stop в Техасе
If you're roadtripping across Texas this summer, you have to stop at Czech Stop
Their blueberry cream cheese pastries are a dream
The three, but really four, hour drive from Dallas to Austin, Texas, is long enough for your butt to fall asleep, but too short to be able to complain about. The one redeeming part of the trip comes in the form of a Czech deli/pastry shop beside a Shell gas station.
The Czech Stop first opened its doors in 1983 in the town of West, Texas, about 15 miles North of Waco. Since then, it has gained notoriety for its Czech delicacies, such as strudels and kolaches. For those native to Texas, the kolache is a sacred gift – a breakfast staple that brings our understanding of pigs in a blanket to a new level. As far as kolaches go, the Czech Stop is the master.
The Czech Stop and Little Czech Bakery
The establishment's reputation is far-reaching. Employee Brandon Spears says such fame makes his job a unique experience.
"Working here isn't like working anywhere else," he said.
Line to order inside Little Czech Bakery
The Czech Stop also boasts the equally respected and delicious Little Czech Bakery. A long line of customers weave throughout aisles in both establishments, a testament to the site's popularity. The wait passes by swiftly though, with head shots of famous patrons lining the walls and Texas souvenirs to peruse. If that doesn't keep one distracted, the impending pressure of deciding what to order certainly will.
The biggest takeaway for Jonathan Cardenas during his time working there? "How to survive the line at the Czech Stop," he said.
Czech Stop also contains a convenience store in addition to its deli and bakery
Jonathan assisted me in selecting five Czech stop favorites to sample, which included a jalapeño sausage with cheese kolache, a sausage with cheese kolache, a hot chubbie and a strawberry and blueberry cream cheese pastry.
I took my five items to go, loaded up into the car with my trusty road trip sidekick Nick Sun and began the sampling on my final leg home to Dallas.
Meat and fruit pastries on display
The hot chubbie was spicier than I expected, but in an enjoyable way that urged my taste buds onward, potential heartburn be damned (no such heartburn made an appearance in the end).
The sausage with cheese kolache was more of a classic take for me. The kolaches I got growing up at local donut shops also took the straightforward sausage and cheese route, which may have contributed to why I enjoyed this one the most.
I'm about to try a Czech Stop specialty
The jalapeño sausage and cheese was a little much for me, but I think this mostly has to do with the fact that I'm not a jalapeño fan in general. I know, I know, how can I even call myself a Texan with such a lukewarm opinion of jalapeños? In fact, why order something to begin with that you know you do not like? I thought the Czech Stop had the power to make everything magical and tasty. But it turns out even the Czechs cannot help me like jalapeños.
The blueberry cream cheese pastry and the strawberry cream cheese pastry were equally tasty. I am on board for preserves of all sorts, but when it comes to their use in pastries, the proportions can be make or break for whether or not I enjoy it. There is such a thing as too much jelly, unfortunately. However, the ratio of dough to fruit filling to cream cheese was fantastic, where one taste never overpowered the other.
Kolaches and cream cheese pastries from the Czech Stop
Road trips can easily lose their adventurous spirit, but this roadside eatery has the charm and taste to renew your faith. To experience the perfect intersection of Czech heritage and Texan attraction, look no further than the Czech Stop.
25 лучших кондитерских мира
У каждого путешественника свои причуды: кто-то собирает посадочные талоны, кто-то — фотографируется в прыжке на центральных площадях. Мы предлагаем попробовать 25 разных стран на вкус: от Перу до Японии.
Dominique Ansel Bakery в Нью-Йорке
Почему: Кронат. Чтобы попробовать божественный гибрид круассана и доната, сюда съезжаются со всей страны. Эта выпечка — идеальный микс хрустящего и мягкого теста, которая любому подарит хорошее настроение. К 11 утра их разбирают под чистую, но на прилавке маленького магазинчика вас еще ждут не менее известные DKA (Dominique's Kouign Amann — это такие карамелизированные круасаны), а также тарты и печенье, но уже без очереди.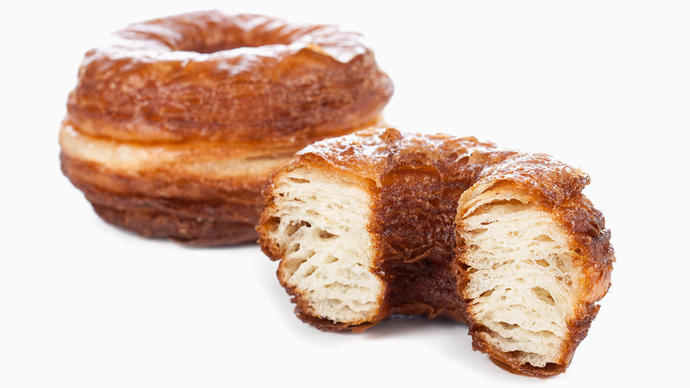 Tatte в Бостоне
Почему: Фруктовым и ореховым пирожным в Tatte нет равных. И выглядят они настолько безупречно, что даже совестно такую красоту портить ложкой.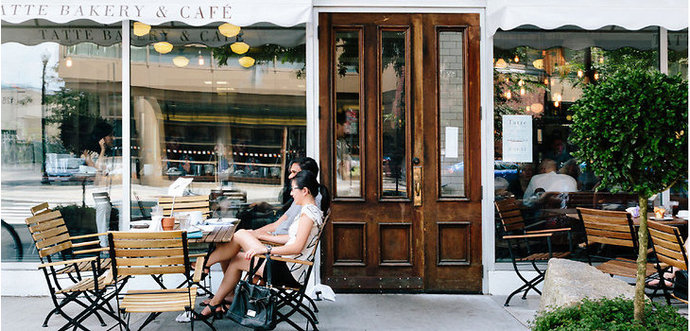 Pâtisserie Sadaharu Aoki в Токио и Париже
Почему: Уникальные ароматы Японии в комбинации с искусством французской выпечки делают эту выпечку божественной. Попробуйте круассаны с зеленым чаем мача или эклер с черным кунжутом — таких вы больше нигде не найдете.
Рецепт дня: Тарт з інжиром та горіхами (фото)
Пиріг з кавуна без випікання (детальний рецепт+фото).
Шоколадний мус з пивом Guinness та малиною: детальний.
Demel в Вене
Почему: В кафе Demel вы можете наблюдать, как шеф украшает торты, пока сидя за столом, наслаждаетесь собственным. Здесь также же есть музей пирожных, спрятанный в глубине кафе.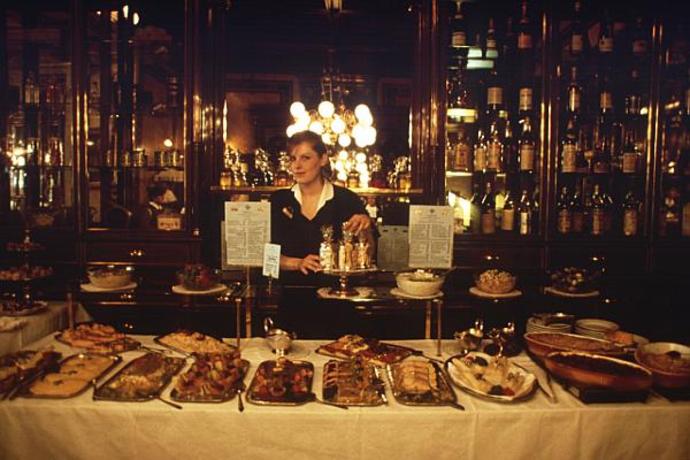 Conditori La Glace в Копенгагене
Почему: Как только вы открываете дверь в Conditori La Glace, вам кажется, что вы попали в другое время и место. К любому празднику, а особенно к Рождеству, самая старая пекарня в Копенгагене по-особенному украшает витрины. Не упустите возможность попробовать их знаменитый фирменный торт под чашечку кофе со сливками.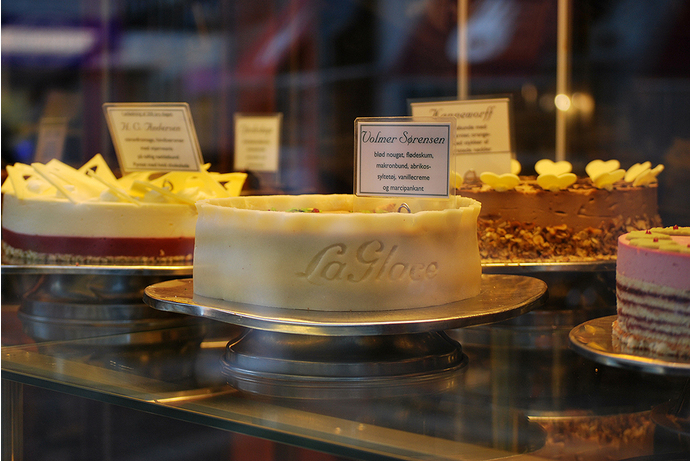 Du Pain et des Idees в Париже
Почему: Говорят, эта крошечная пекарня делает лучшие круасаны и булочки в Париже. Даже если вы не голодны, зайдя сюда, вы не устоите перед этими ароматами.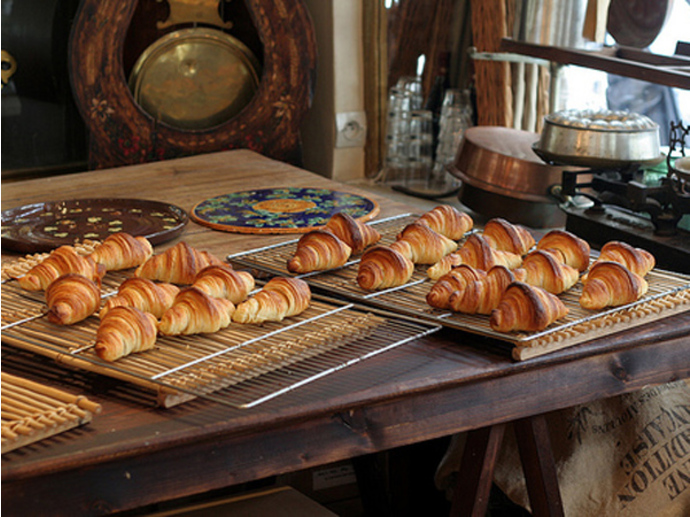 Czech Stop в Техасе
Почему: Булочки. Кто бы мог подумать, что расположенная возле бензозаправки неприметная на вид пекарня творит такие чудеса. Чешские «колачи» — сладкие и пикантные булочки с открытой начинкой. Обязательно попробуйте их ватрушки с творогом!
Пять лучших рыбных мест в Одессе
Где в Киеве самые вкусные эклеры и макароны
Клафуті з черешнями: детальний рецепт (фото)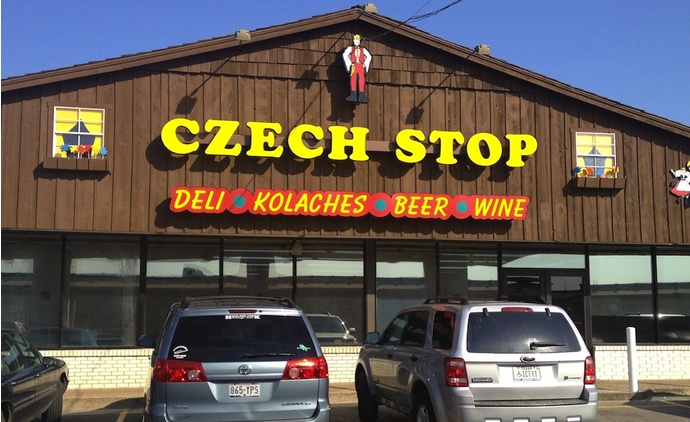 Pasticceria Marchesi в Милане
Почему: Pasticceria Marchesi известна своим пятизвездочным сервисом и невероятно красивым интерьером. Возьмите свежеприготовленных шоколадных конфет с булочкой и отправляйтесь исследовать уникальный магазин старинных вещей на втором этаже.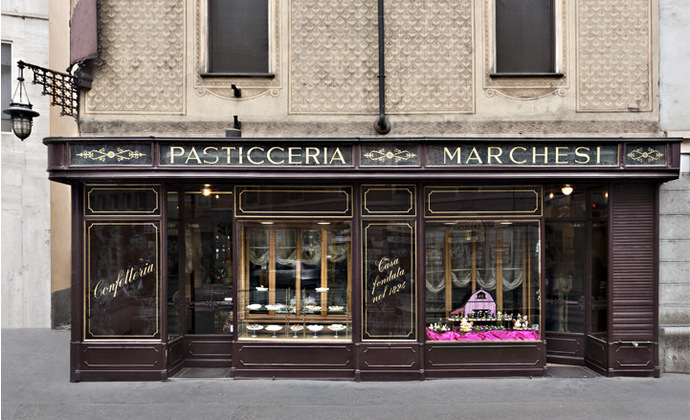 Bakerbots в Торонто
Почему: В Bakerbots делают умопомрачительные сендвичи с мороженым, которое они тоже готовят сами. Вы можете выбрать на свой вкус печенье и мороженое: от жареного маршмеллоу до бекона, поджаренного в кленовом сиропе.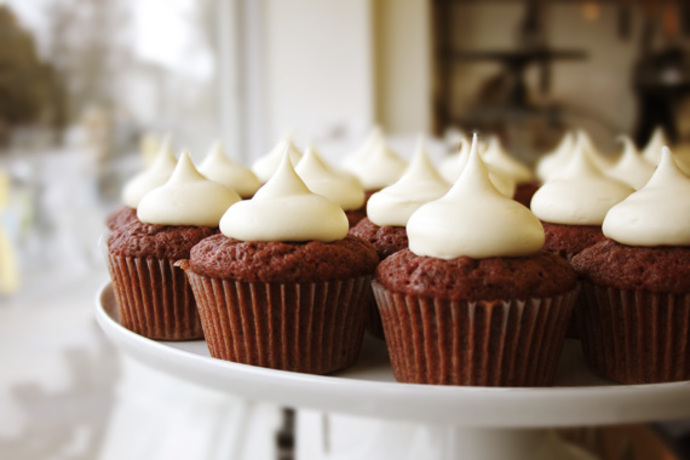 e5 Bakehouse в Лондоне
Почему: В этой маленькой пекарне предлагают кулинарные курсы, пройдя которые вы сможете покорить своих друзей разнообразной выпечкой. Также здесь вам предложат множество душистых сендвичей и разных видов хлеба. Доктор Дюкан бы не одобрил, но что поделаешь.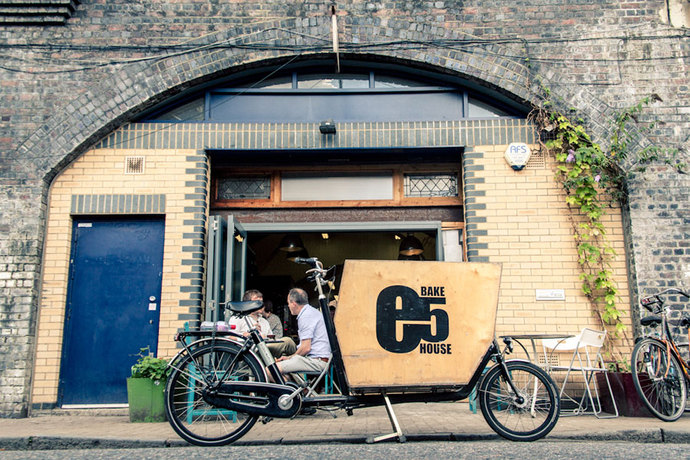 Bourke Street Bakery в Сиднее
Почему: Уже тот факт, что в Сиднее много магазинчиков Bourke Street Bakery, — уже признак того, что сюда нужно зайти. Выпечка — идеальное сочетание сладости и пряностей. Непременно попробуйте их мясной пирог.
Полуничне семіфредо з лаймом: детальний рецепт (фото).
3 десерти до посту: детальні та прості рецепти
Новая карта десертов в самом статусном отеле Мадрида.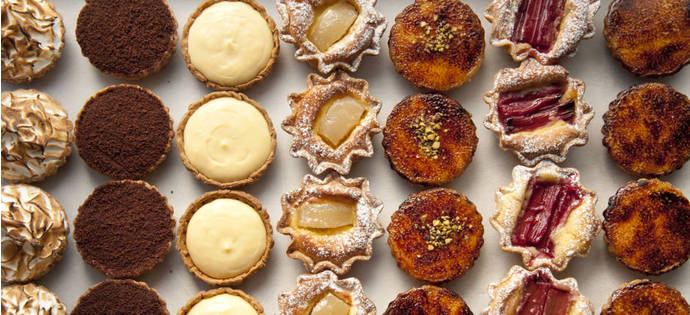 Gagou de Paris в Иерусалиме
Почему: Неожиданно, но круассаны в израильской лавке дадут фору многим парижским или нью-йоркским. Тут вы найдете любую выпечку, на которую только хватит фантазии.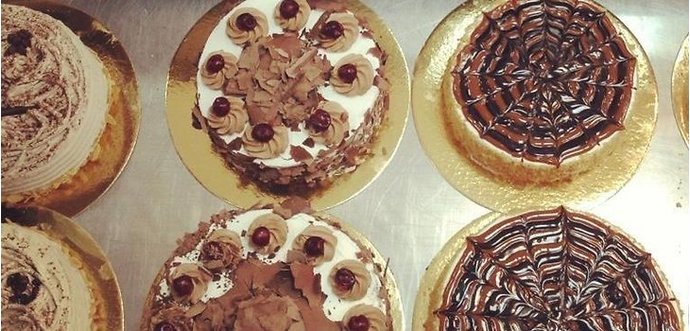 Tai Cheong Bakery в Гонконге
Почему: Все только и говорят что о легендарных яичных тартах Tai Cheong Bakery. Однажды попробовав этот нежнейший десерт, вы сами будете первым, кто станет толкаться в очереди за следующим.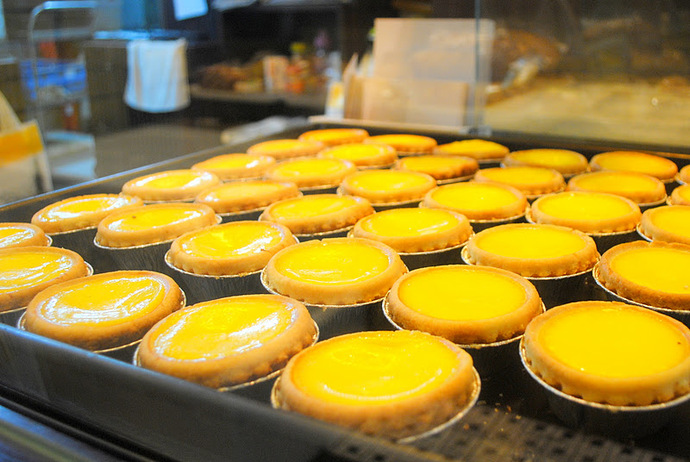 Conditorei Schober в Цюрихе
Почему: Почувствуйте себя королевой на плюшевых стульях с золотой оторочкой в кафе Conditorei Schober. Выбирайте любой десерт, каждый из которых — произведение искусства, и к нему вкуснейший горячий шоколад.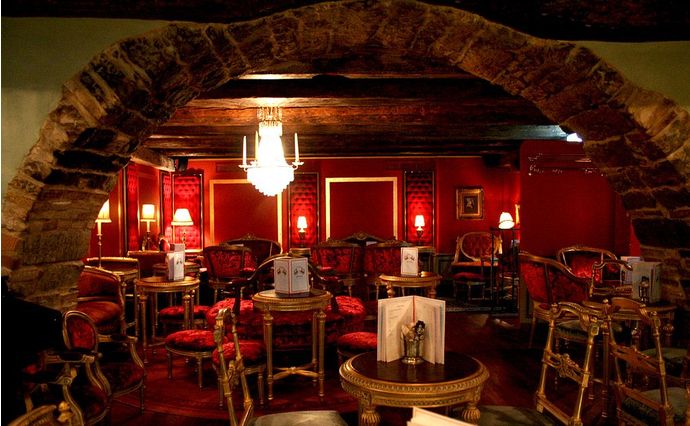 Pastéis de Belém в Белеме, Португалия
Почему: Здесь, собственно, родина pastel de nata, традиционного португальского десерта на основе яичных желтков. Поэтому пробовать нужно обязательно. Прямо на ваших глазах слоеные корзинки с кремом достают из печи и посыпают сахаром.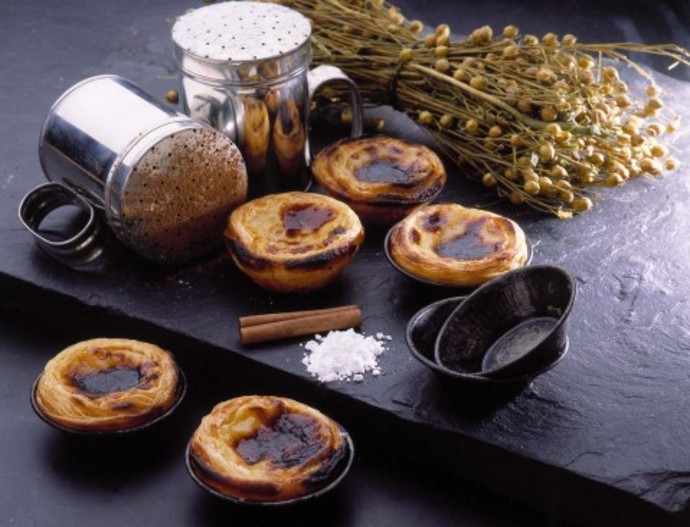 Tartine в Сан-Франциско
Почему: За особым деревенским хлебом в Tartine каждый день выстраиваются длинные очереди. Невероятно вкусные утренние бублики и пироги, если, конечно, вы выстоите в очереди. Это must-see для сладкоежек в Сан-Франциско.
Готуємо для коханих: детальний рецепт цукерок Red Velvet.
Гречка на десерт
Elle Inspiration: інстаграм-блоги українських.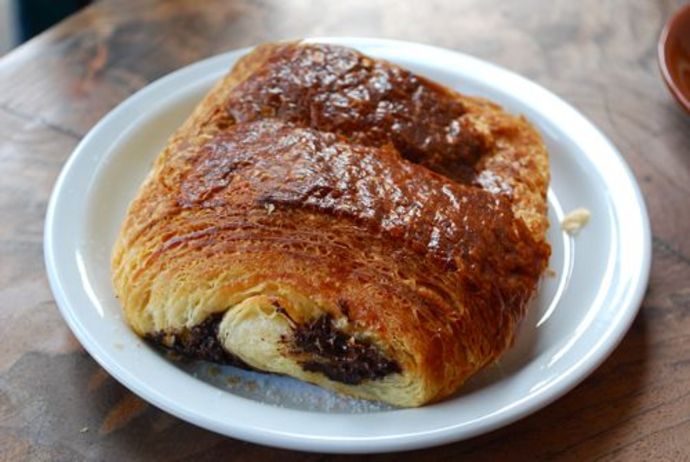 Konditorei und Cafe Buchwald в Берлине
Почему: «Древесный торт» — традиционный немецкий десерт, слои которого уложены кольцами так, что напоминают по виду срез дерева. Семья кондитеров Бухвальд довели его до совершенства. В их интерпретации торт готовится на открытом огне и покрывается абрикосовой или шоколадной глазурью. В упаковку кладут сразу три, чтобы вы могли попробовать здесь и взять с собой домой.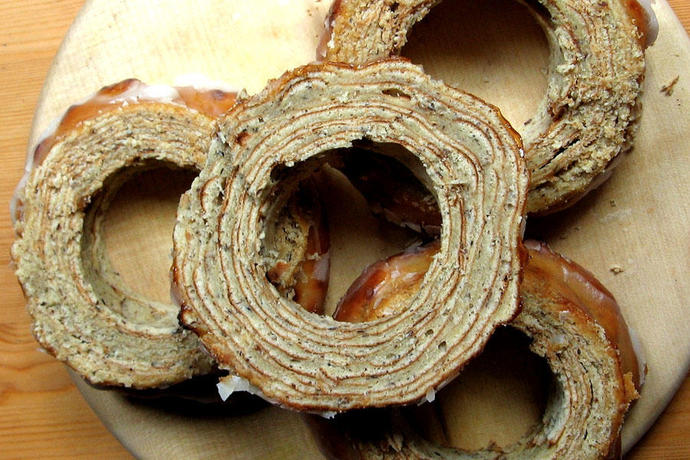 Hafiz Mustafa 1864 в Стамбуле
Почему: В кондитерской Hafiz Mustafa вы сможете найти любые традиционные турецкие сладости. Пахлава так и тает во рту. Самое сложное здесь — это выбрать что-нибудь одно.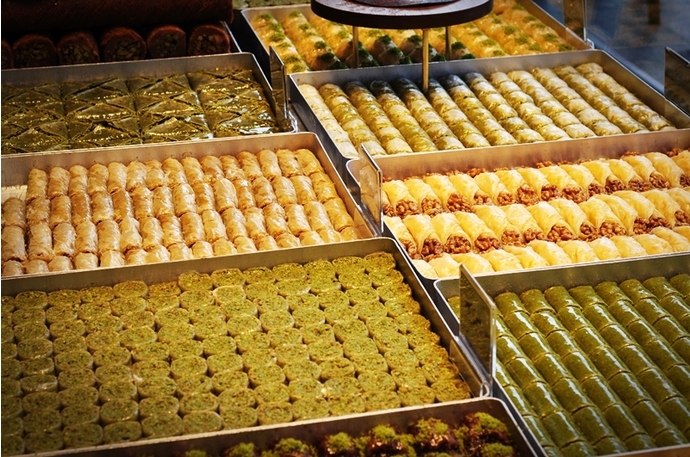 Boulangerie Guerin в Рио-де-Жанейро
Почему: В этой булочной вы попробуете одни из лучших фруктовых пирогов в своей жизни. Только взглянув на всю эту выпечку, можно потерять сознание. Но возьмите и чашечку эспрессо, которым так славится Boulangerie Guerin.
Имбирное печенье: 3 простых рецепта
Как приготовить идеальные макарони?
Рецепт: воздушный тарт с лимонным курдом и меренгой.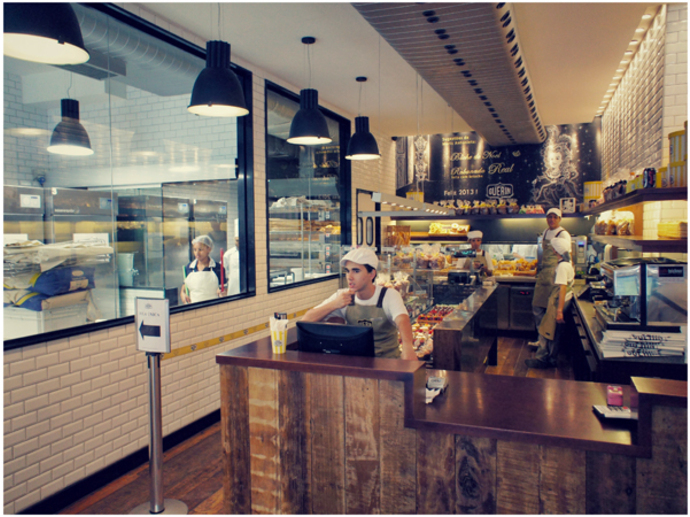 Macrina Bakery в Сиеттле
Почему: Macrina Bakery предлагает лучшую в округе выпечку и безумно вкусное печенье. Если попадете сюда, не пропустите неприлично роскошный брауни.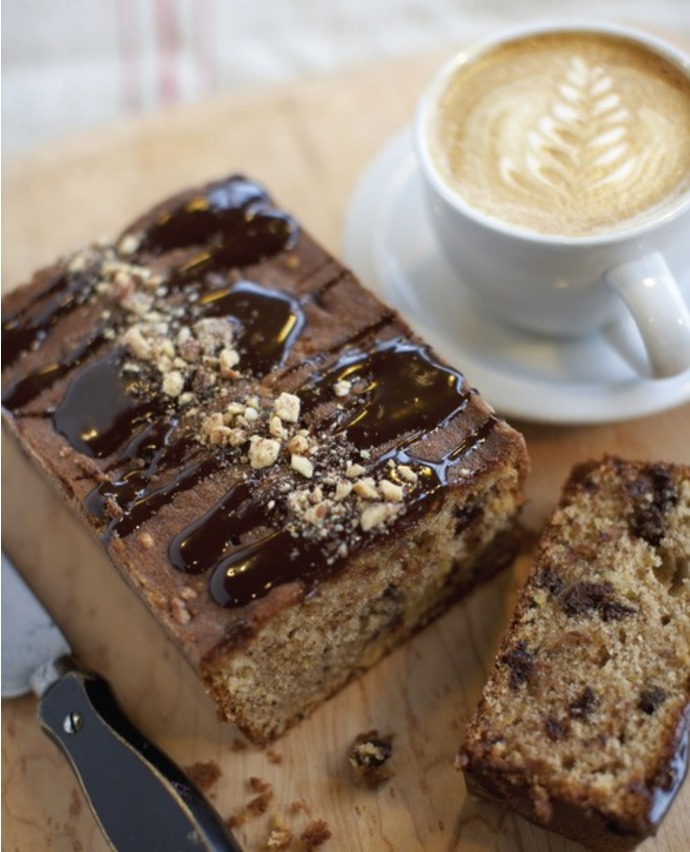 El Pan de la Chola в Перу
Почему: Известная как самая классная пекарня во всем Перу в El Pan de la Chola делают лучший хлеб в стране. Это место специализируется на четырех видах хлеба. И люди приезжают сюда, не боясь очередей. Каждая буханка сделана вручную и подается с греческим йогуртом.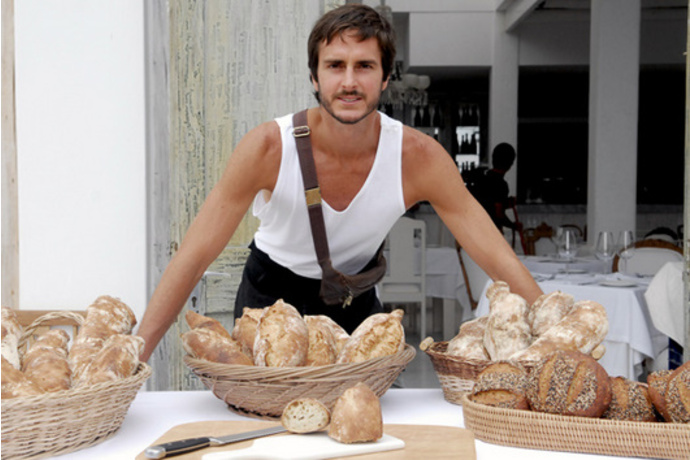 Cafe Savoy в Праге
Почему: Войдя в кафе, вы чувствуете, будто попали в старую Европу. Клетчатый пол, затейливая лепка, в кафе Savoy чувствуешь себя королевой. Фирменный завтрак включает в себя горячий шоколад и хлебную корзинку, в которой есть и тосты, и кофейный, и ореховый пироги, а также масло с джемом — рай для любителей углеводов.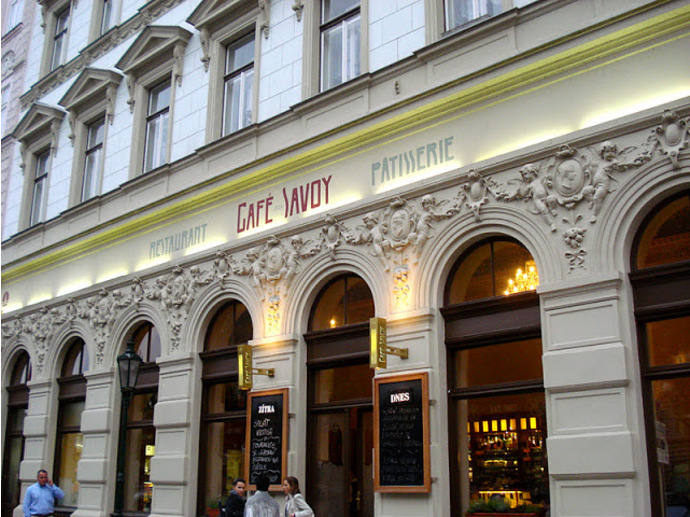 Breads Bakery в Нью-Йорке
Почему: Израильский шейх Ури Шефт знает толк в хлебе. Считается, что эта пекарня на Юнион Сквер производит лучшую еврейскую выпечку в городе. Особенно это место славится шоколадной бабкой и сдобой.
The Best Kolaches in Texas Aren't Where You Think They Are
For years, you've been stopping in the tiny town of West. And all along you've been doing it wrong.
Say I agreed to never eat another kolache, starting now and continuing for the rest of my life. I don't know why I'd do that—Was my son kidnapped? Was I?—but let's say I did. No more of the delicious Czech pastries for me. Even under such a cruel and unusual arrangement, I would still have eaten more kolaches than the average person ever will, and it wouldn't be particularly close.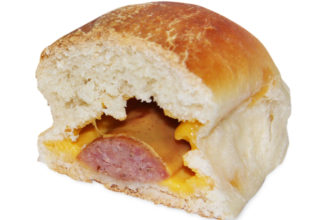 This Is Not a Kolache: Some might call it a "sausage kolache." Big-city bakeries might simply label it as a "kolache." But it is actually a klobasnek (plural: klobasniki). If you stop in West and order a dozen kolaches, just know you're not getting this. You'll get fruit-filled pastries. They're better, anyway.
Same goes for klobasniki—incorrectly, but persistently, called sausage kolaches by most—and just about anything else you can find if you pull off the highway at Exit 353 and hit one of the bakeries or convenience stores in West, Texas, a tiny enclave mostly built by Czech immigrants. Hot chubbies, pecan rolls, a ring bologna that I haven't tasted in more than a decade but probably won't ever leave my sense memory, with a flavor profile and texture I've never found anywhere else.
Only recently did I actually start taking Exit 353 so I could stop at the Czech Stop and Little Czech Bakery (if I were headed back to Dallas) or Slovacek's (if I were on my way to Austin or to Waco to visit my parents), just like any other road tripper. But that was because, until not too long ago, I didn't really have to. I lived in West for 20 years, and my parents lived there for another decade or so. I didn't have to stop, because I was already there.
Rack 'em Up: The glass-front bakery case at Czech Stop, with its trays of kolaches and klobasniki, has long been irresistible to road trippers and their Instagram accounts.
You might make a point to swing by Czech Stop every time you pass through. But I used to go there three or four times—maybe more; probably more—on a slow weekend. Kolaches and klobasniki and their various iterations and offshoots and everything else were not a roadside treat for me. They were a normal breakfast, a nighttime snack, a hangover cure, a regular dessert. So, yeah, even if I were to swear them off forever—Oh, man, am I dying?—you're never catching up to me.
As such, I have a fair amount of wisdom to impart regarding Exit 353 and its environs, and I have done my best to do so, sliding into DMs on Instagram or Twitter whenever I see a friend or acquaintance post a shot of Czech Stop's familiar cartoon chef-and-dancer logo or the racks on racks of kolaches in the store's glass-front bakery case. What I've tried to explain to them is what I'm telling you now: if you only go to Czech Stop, you're not doing it wrong. But you could be doing it better. There's more to West and its famous road-trip food than what you'll find at Czech Stop. Let me tell you.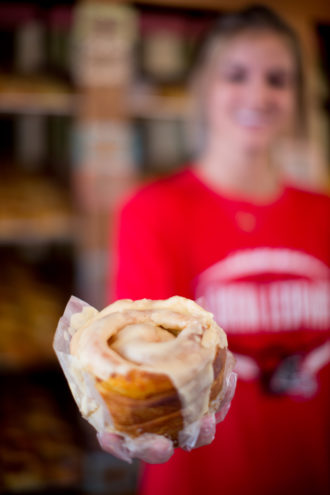 Know Your Roll:
Gerik's Ole Czech Bakery was founded in the 1970s as Nors Bakery and has remained a fixture on Oak Street since then, even as it has changed owners and downsized slightly. And its offerings are better than ever, with this softball-size cinnamon roll on the menu.
Before we go on, I'm not suggesting you shouldn't go to Czech Stop or its sister, Little Czech Bakery. (They both serve the same kolaches and baked goods.) If you ignore everything I say from here on out and just keep doing what you've been doing, that is totally, absolutely fine. You won't be disappointed.
I've been going to Czech Stop since it opened in 1983, back when it was known more as a homegrown 7-Eleven—with its knockoff Big Gulps, known as Big Czechs—than anything else. Kids used to get a coupon for a free Big Czech for winning baseball games. The bakery was secondary at first; everyone in town went to one of the other three that were around then. They'd hit Czech Stop in a pinch.
Even when I started going there for their pastries on a more regular basis, I'd generally get something with a little less heritage to it, and definitely on the savory side: hot chubbies (klobasniki made with spicy sausage and sometimes cheese), maybe, or a ham and cheese puff (more or less what it sounds like). It's a move I'd still recommend. If you must have something sweet, I was recently alerted that they've started carrying a Nutella kolache, so perhaps consider that. Its kolaches are solid—I'd call them workmanlike, not unkindly—but I prefer more of a stunt order there. Better traditional kolaches, made with apricot and peach, cherry and poppy seed, prune and cottage cheese, can be found elsewhere.
For decades, until Slovacek's opened on the other side of the highway, Czech Stop didn't have much competition, despite the fact that, for much of that time, there were three other bakeries in town. There was a short period when another gas station a bit farther up the frontage road, looming above Czech Stop on a hill, had an ingenious strategy to siphon off some of its word-of-mouth business by advertising itself with a sign that said "That Czech Bakery," a blatant attempt at confusion. And though it did offer a small selection of kolaches, no one who knew would ever confuse the two. The sign is gone now, I assume, because Czech Stop didn't take too kindly to it.
Czech Stop's real competitors didn't hug the highway, and so were less obvious to passersby. Those were the ones the locals went to. Those were the ones my family went to. But it's not like they were (or are) hidden, or even that far away. Gerik's Ole Czech Bakery is two blocks away, just up Oak Street.
Gerik's began its life as Nors Bakery in the 1970s, not long after I began mine. My grandfather Ben and his brother (whom everyone called Tony, even though neither his first nor middle name was Anthony) met a bunch of other old-timers there most mornings for coffee and pecan rolls. I'd get to sit at their table whenever my mom would send me in for a mixed dozen—usually heavy on cheese kolaches—listening to them banter in Czech. Its kitchen was staffed by little old ladies with graying perms and octagonal glasses who turned out trays of kolaches from passed-down family recipes.
The business changed hands in the '80s, and a (since-closed) smokehouse took over a big chunk of the building, but the spirit remains. The biggest difference is the bakery now offers a giant, very good, if not entirely traditional cinnamon roll. This is where I send people who ask me where to go and where I take newcomers. It remains, to me, the closest portal to the West in which I grew up.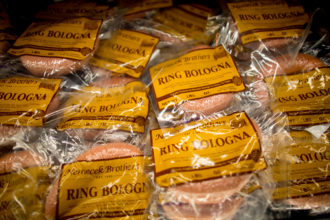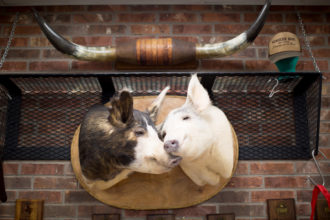 Others may argue that feeling comes from another place farther up Oak Street, a block past the railroad tracks in downtown West, and it would be difficult to suggest otherwise. Village Bakery very much prides itself as being a keeper of Czech tradition. It's the oldest in town, founded in the 1950s, and claims to have invented klobasniki (or the American versions, at any rate). After Czech Stop, Village Bakery has gotten the most press and attention. Gourmet said "a really good kolache feels and tastes like a breakfast treat that has gone to charm school" in March 2009 after writers Jane and Michael Stern visited the store.
Now, this is where it gets a bit complicated, and my deep roots in West work against me. I can't actually tell you to go to Village Bakery. Which is to say: I won't. Without getting too much into it, my family and the founders of Village, the Montgomerys, are on the outs, and have been for decades. It involves the late patriarch, a contested will, and a long, exhausting legal battle.
The Big Four
Czech Stop and Little Czech Bakery
105 N. College St., West
254-826-4161 (deli)
254-826-5316 (bakery)
Slovacek's
214 Melodie Dr., West
254-826-4525
Gerik's Ole Czech Bakery
509 W. Oak St., West
254-826-3327
Village Bakery
113 E. Oak St., West
254-826-5151
You weren't involved in any of that, of course, so I will say this: it exists, there is usually not much of a wait, parking is convenient, and many locals swear by it, which is better than any Yelp review or even a nod from Gourmet. Before The Troubles, it was definitely a regular in my family's rotation, too. I didn't say any of that, and you can't prove I did.
All that said, however, here is something strange: if you're looking for the deepest connection to West's history, you won't find it at Gerik's or Village or Czech Stop, and you won't find it in a kolache. It is at the newest place in town, Slovacek's.
Slovacek's seems as though it 1) is local and 2) has always been around ("Since 1957" it says under the nuzzling pigs on its sign), but neither is the case. John Slovacek started his Slovacek Sausage Company in Snook (near College Station) in 1957. Tim Rabroker and his family bought the outfit in 1995 and opened Slovacek's in West in November 2013.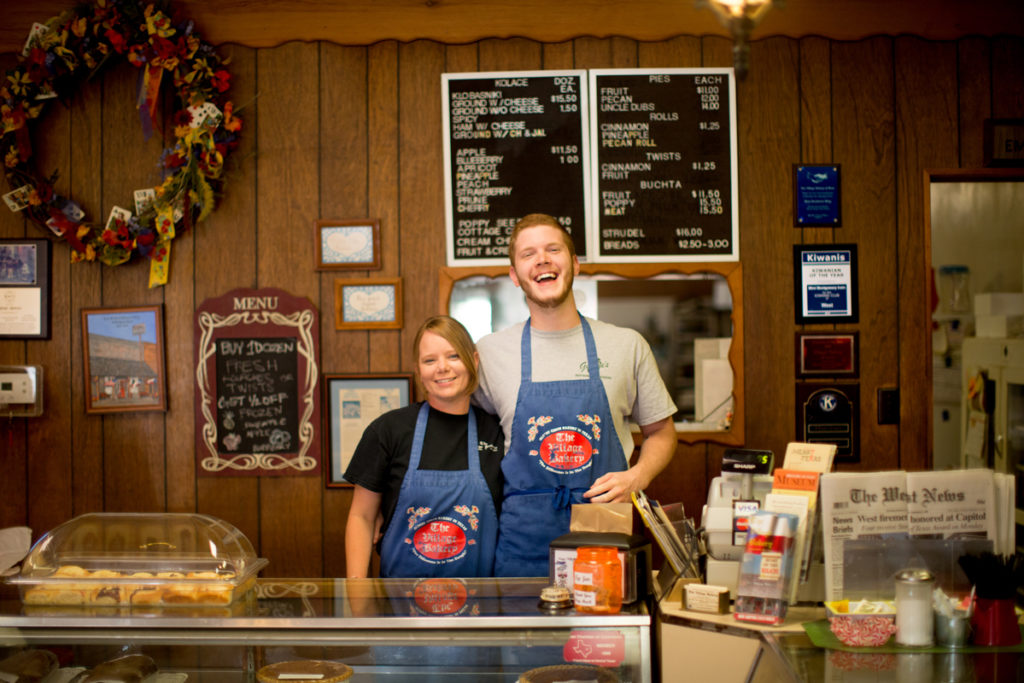 Counter Culture:
Jackie Liles and Seth Wolske work at the Village Bakery, which has been in downtown West since the 1950s. Other than being the oldest bakery in town, Village's claim to fame is inventing klobasniki.
But it is connected to the city, and not just by location. Rabroker's uncle, Monsignor Ed Karasek, was the pastor at St. Mary's Church of the Assumption for a couple of decades, a big mustachioed bear of a priest who intimidated everyone at the high school gym with the weight he was throwing around. More pertinently, in 2012, the Rabrokers bought Nemecek Bros. Meat Market, which had been operating in downtown West since 1896 and had recently closed. The meat market didn't re-open, but its sausages and ring bologna are now available at Slovacek's. The store is somewhat of a Czech-themed Buc-ee's, giant and pristine with a dog park, gift shop, cafe, and enough bathrooms for a tour group. Maybe a couple of them. It's a far cry from Czech Stop's cramped confines and baked-in atmosphere, stained by cigarette smoke and layered with 8x10s from touring bands. Slovacek's has a bakery, too, naturally, and, like Czech Stop, its offerings are just fine. If you only stop there, you will not be disappointed. But the real draw is the meat market and its Nemecek-recipe sausages.
While Slovacek's has encroached on Czech Stop's dominance, I see them—and Gerik's and Village—less as competitors and more as a series of complementary parts, and I'm not alone.
"I am looking at it like this," Barbara Schissler, president of Czech Stop and Little Czech Bakery, told the Waco Tribune Herald in December 2013. "Slovacek's is advertising Exit 353, which is us and the town of West. So anything that pulls them off the highway is good for everybody."
Our Picks for the 10 Best Kolaches in Texas Will Leave You Drooling
E veryone in Texas has heard of a kolache. Chances are, most people around the country have, too. The best thing about these nuggets of wonder is that they can come in a variety of sizes and flavors, leaving something for every type of eater. You have your breakfast kolaches and klobasniky, the ones that are perfect to bring on the road and are filled with fruit and cream cheese, and sausage, respectively. These traditional Eastern European pastries of heaven exist across the state thanks to the original Czech immigrants, so it bears the question. Where can you find the best kolaches in Texas?
If you're not sure where to start, or maybe you want a reason to hit the road, these are 10 of the best kolaches in Texas.
Editor's Note: While kolache is already plural, we use kolaches to signify more than one since kolache, in Texas, is synonymous with a single pastry. And you can never just have one kolache.
10. Hruska's Bakery
Ellinger
A post shared by Adan (@adanobeid) on Jul 31, 2017 at 11:13pm PDT
Notable in and outside of Ellinger for their kolaches and other baked goods, Hruska's is a must-stop if you're traveling from Houston to Austin or anywhere in between. With both breakfast sausage and fruit and cream cheese kolaches, you can have the best of both worlds.
9. Dignowity Kolaches
San Antonio
A post shared by Dignowity Kolaches (@eatkolaches) on May 19, 2017 at 8:00am PDT
You'll likely run into the owners themselves when you step into this joint, and you'll never believe how delicious these traditional kolaches are. When you enter, you'll be greeted with a warm smile and the smell of paradise.
What does paradise smell like? Warm dough being formed into soft kolaches. This is a great way to start your weekend before hitting the shops at The Riverwalk! Try the poppy seed kind, it'll blow your mind.
8. Kolache Haven
Denton
A post shared by JwithAnE (@j.with.an.e) on Jun 10, 2016 at 6:46am PDT
If you want your Texas kolaches freshly made, this is the place to go. Often overlooked by the sea of bakeries in the Dallas area, Kolache Haven is an escape to the good ole' days, making everything from meat kolaches (klobasniky) to a dulce de leche kolaches.
7. Original Kountry Bakery
Schulenberg
A post shared by The Original Kountry Bakery (@originalkountrybakery) on Apr 3, 2015 at 4:55am PDT
If you're looking for a helpful staff with even better-tasting kolaches, this is your place. The counter staff is known to be overly friendly, which is never a bad thing, especially when you have serious decisions (like what kolaches you'll eat) to make.
The Original Kountry Bakery knows Czech pastries and they know them very well.
6. The Village Bakery
West
A post shared by Jason Schickel (@schickmeister) on May 14, 2016 at 2:10pm PDT
Attributed with the first sighting of a kolache in Texas, Village Bakery throws down on a delicious kolache, that's for certain. As the first Czech bakery in Texas, there's a reason that stopping off in West, Texas for a treat is a time-honored tradition to most Texans.
Here you'll find way more than kolaches, like most of the shops on this list. Try the Moravian spice cookies, you won't be disappointed.
5. The Czech Stop
West
A post shared by Dan Padgett (@the_big_deezy) on Jul 22, 2017 at 2:05pm PDT
This is probably one of the most notable kolache joints in the state. Call it good marketing, call it word of mouth; whatever you want to call it, just make sure it's good because that's how you'll feel after biting into one of their kolaches.
Whether you're a fan of the sweeter cream cheese kolaches or the more savory sausage varieties, you won't leave without a dozen, guaranteed.
4. Weikel's Bakery
La Grange
A post shared by Amy Young (@amycyoung) on Aug 27, 2016 at 8:45am PDT
This place has been known to cause trouble in all the right ways. Bakery goers have noted their baked goods and kolaches should be illegal they're so delicious. To us, that's a sure sign that we're in the right place.
The kolaches are the only thing capturing the hearts of diners everywhere. Their Apple Lattice pie is exceptional, and the cinnamon rolls. Well, there aren't enough words for how tasty they are.
3. Hill Country Donuts
Fredericksburg
A post shared by Daniel Walker (@daniel_eating_dallas) on Jul 31, 2017 at 6:21am PDT
Don't let the name fool you here. Hill Country Donuts is not only a donut shop; they're also serving up fruit and cream kolaches to die for.
Located on Main Street in Fredericksburg, there's no better way to start off your day on the town than with one of their fresh, in-house kolaches before embarking on a classic Texas Hill Country wine tour.
2. Green's Sausage House
Temple
A post shared by AshlynP&Co (@ashlynandco) on Jun 3, 2017 at 11:00am PDT
Home of some of the best sausage kolaches, or klobasniky, if you're a purist, in the country, Green's is one of those tiny little hideouts that's locally known and has been celebrated for decades. Jerome and Ella Green's dream of a grocer in 1946 has blossomed into full-scale legend with its meat market, café, and bakery.
Oh, it's also a deer processing facility. Stop in the kolache shop as you hand over your prized buck from your weekend hunt processed and you won't be disappointed.
1. Two Czech Chicks Kolache Shoppe and Bakery
Danbury
A post shared by @ fastcar4re on Feb 15, 2017 at 5:30pm PST
The girls who opened this bakery in the Houston area are using a recipe passed onto them from generations, so you know they'll be authentic and nothing short of delectable. Craving something else?
Their collection of cake balls are legendary, just make sure you show up before they sell out because it happens quicker than you might think.
Want to make your own at home? We've got a delicious kolache recipe or two that we swear by.
CZECHS
CZECHS. Czechs are a Slavic people from Bohemia, Moravia, and parts of Silesia. Among the first Czechs to arrive in Texas were the writer Carl Postl (Charles Sealsfield), who may have visited the Texas-Louisiana borderland as early as 1823; Frederick Lemský, who arrived in 1836 and played the fife in the Texas band at the battle of San Jacinto; Bohumir Menzl, a Catholic priest who moved to New Braunfels in 1840; and Anthony M. Dignowity. Rev. Josef Arnošt Bergmann, however, can best be described as the «father» of Czech immigration to Texas. Soon after arriving at the Austin County community of Cat Spring, Bergmann began writing to his friends in Europe about the opportunities that awaited future immigrants. His letters stimulated Bohemian and Moravian immigration.
The first immigrants were chiefly poor laborers from the area around Nepomuky and Cermna in northeastern Bohemia. On August 19, 1851, headed by Josef Šilar, they began the long, circuitous journey that took them to Hamburg, Liverpool, New Orleans, and eventually Galveston. Dangerous and unhealthful traveling conditions reduced the group's numbers by half. Two years later, a second group of immigrants from the same geographical area came to Texas. Their leader, Josef L. Lešikar, who had been influenced by Bergmann's letters, had helped organize the first group. In the following years many groups of immigrants came from Moravia, particularly the eastern part of that province. The transatlantic voyage grew less dangerous, and Galveston became established as the preferred port of entry. Cat Spring continued to be the point of dispersal for the immigrants. The Central Texas counties of Austin, Fayette, Lavaca, and Washington had early Czech settlements, and Fayette County in particular became established as the center of Czech population in Texas.
About 700 Czechs had established themselves in Texas by the time of the Civil War. By 1900 the number of foreign-born Czechs in the state had climbed to 9,204, and by 1910 to 15,074. After this time, however, Czech immigration decreased; foreign-born Czechs numbered 14,781 in 1920, 14,093 in 1930, and 7,700 in 1940, although the number of Czech «foreign white stock» (defined by the United States Bureau of the Census as those who spoke Czech at home during childhood) had climbed to 62,680 by that year.
During the years of greatest immigration before World War I, the abundance of good, relatively inexpensive farmland in Texas undoubtedly provided the chief motivation for the immigrants, most of whom had been small landowners who saw little chance for economic achievement at home. Political and religious oppression and military conscription in the Austrian Empire also encouraged emigration.
By the twentieth century approximately 250 Czech communities had been settled in Texas, especially in Blackland Prairie areas where farming looked promising. The greatest concentration was found in Lavaca and Fayette counties, though Czech settlement extended into Washington, Burleson, and Brazos counties. North of this strip was a larger belt of Blackland Prairie, where more scattered Czech communities were located in an area running northeast from Williamson County through Bell County and into McLennan County, with smaller offshoots to the north in Hill, Ellis, and Kaufman counties. Most of the other Czech communities were in the Coastal Prairie, with concentrations in Wharton, Fort Bend, Victoria, and a few South Texas counties.
Two basic characteristics of the Czechs in Texas lie at the heart of their social structure: the extremely close-knit family unit and the attitude toward land. The typical Czech farm family was a largely self-contained economic and social unit whose main purpose was to cultivate the land. Farming was a way of life not clearly separated from other life goals and not seen merely as a way of making money. The rural Czech settlements were characterized by such cooperative institutions as the beef club, designed to provide each member family with a supply of fresh beef weekly during the spring and summer. Settlements also often had an egalitarian social structure, a characteristic that helps to explain the Czechs' pronounced enthusiasm for American democratic ideals. Communities became established, and social clubs and organizations began to proliferate, first on a local, then on a state, level. The result was the establishment of fraternal organizations such as the SPJST (Slovanská podporující jednota statu Texas, known in English as the Slavic Benevolent Order of the State of Texas) in 1897; and the KJT (Katolická jednota texaská) in 1888 and the KJZT (Cesko-rimská katolická podporující jednota zen texaských) in 1897, Czech Catholic organizations for men and women, respectively. Each of these organizations grew out of a national Czech fraternal order but split away to become a Texas institution.
Perhaps as many as 90 percent of the Czech immigrants were Catholics in their homeland, and the majority of these maintained an allegiance to the Catholic Church in Texas. Their first church, a small log structure, was built at Ross Prairie in 1859. The most important pioneer Czech priest in Texas was Rev. Josef Chromcík, who arrived in Fayetteville in 1872. A significant minority of the immigrants were Protestants, however. Several independent congregations (the first had been established at Wesley in 1864) were organized into the denomination known as the Unity of the Brethren in 1903, chiefly through the efforts of Rev. Adolf Chlumský. Members of this group considered it to be a continuation of the traditional Czech religious movement of the same name, which had been suppressed by the Austrians in the seventeenth century. The Czechs in Texas also included freethinkers, who openly challenged all religious authority, but in general the freethinking movement among the Czechs was much less significant in Texas than it was in other parts of the United States, especially in the Midwest, where it often dominated Czech-American culture.
Organized education in the Czech language began early in Texas. Bergmann was conducting lessons in both Czech and German at Cat Spring as early as 1855. In 1859 Josef Mašík became perhaps the first formal Czech teacher in the United States when he opened his school at Wesley. The Catholic school he built in 1868 in Bluff (later Hostyn), with Terezie Kubálová as the first teacher, may have been the first of its kind in the United States. Czechs were also especially active in establishing schools in Lavaca County late in the nineteenth century. The first school to offer instruction in both Czech and English was established at Praha in 1870. Although instruction in Czech in the public schools declined rapidly in the late nineteenth century, Czech-American clubs and organizations continued to advocate study of the language, particularly at the college and university level. The continued promotion of such study in the late twentieth century is significant, for language is the most important indicator of Czech ethnic identity.
Because the majority of Texas immigrants came from Moravia, the Czech spoken in Texas is largely characterized by Moravian dialects, which vary to some extent from the Bohemian dialects spoken by most Czech-Americans. Czech-language journalism has been very active in the state over the years. Thirty-three newspapers and periodicals have been published. As of 1993 one weekly newspaper, Našinec, published at Granger, and one monthly, Hospodár, published at West, were still being published entirely in Czech. Other periodicals such as Vestnik and the Brethren Journal contained sections printed in Czech.
A wealth of oral literature has also been preserved in Texas, including stories, proverbs, and especially folk songs. Singing and dancing were the most popular forms of folk art maintained in Texas, but other forms, such as certain games and elaborate wedding rituals, have been preserved. In addition, certain ethnic foods, such as the pastry kolach (koláč), have become well known to virtually all Texans.
In spite of the development of such ethnic institutions as the fraternal organizations and the ethnocentric Brethren Church and efforts to preserve the Czech language and folklore, Czech-American leaders have generally argued for full participation in the political and economic life of the state and nation. Community leader Augustin Haidušek, in the late nineteenth and early twentieth centuries, articulated assimilationist ideals most prominently and influentially.
Friction between Czechs and Anglo-Americans was most pronounced during the Civil War. Many recent immigrants did not fully understand the conflict between North and South, and at the same time they were suspect as foreigners. Most significantly, virtually none of them had any allegiance to the institution of slavery, not only for moral reasons, but also because the concept of slavery was alien to their system of intensive family farming.
Ethnic pride among Czechs in Texas perhaps reached its height during World War I and immediately afterwards, for it was spurred by popular enthusiasm for the newly founded free state of Czechoslovakia. Such groups as the Czech National Alliance, which identified with the Czech cause in Europe, found support among the Czechs in Texas. As measured by the widespread use of Czech in churches, fraternal organizations, journalism, and books, as well as the preservation of ethnic music and other folk arts, Czech ethnicity remained strong in the state until World War II. Beginning in the 1960s, as part of a national interest in ethnic awareness, Czech ethnic festivals and celebrations became increasingly popular, although the use of the language continued to decline.
In the mid-1980s a Czech society, Texana Ceskeho Puvodu (Texans of Czech Ancestry), was formed to organize a celebration of the Texas Sesquicentennial and the role of Czechs in Texas history. Related projects included compiling community histories, pioneer registries, family histories and information on Czech cemeteries, schools, and churches. In the early 1990s the SPJST had more than 140 lodges statewide and maintained the Czech Heritage Museum in Temple. The Fayetteville Museum also contained many items on Czech history and culture. The Czech Heritage Society, founded in 1982, had fourteen chapters in Texas by 2003. A number of Czech festivals were held in the state annually, including Czech Fest in Rosenberg, Czhilispiel in Flatonia, Westfest in West, and the National Polka Festival in Ennis. Several radio stations in Central Texas regularly played Czech music. As of the 1990 census, 168,023 people in Texas were of at least partial Czech descent, and the 2000 census listed 187,729 people reporting Czech ancestry. In the 1990s various Czech organizations across Texas, through the coordination of the group Texans of Czech Ancestry, helped develop a project for a statewide Czech cultural center. By 2004 the first phase of the Texas Czech Heritage and Cultural Center had opened in La Grange, and the master plan for this complex included a library and archives, museum, auditorium, historic structures, gardens, and a gift shop.